「美國華裔精神健康聯盟」給您拜年了!
中國農曆新年戊戌狗年於2018年2月16日正式開始。「美國華裔精神健康聯盟」歡慶中國新年年會暨首屆華裔義工嘉獎儀式,20日在加州菲利蒙市舉行盛大聚會,超過170多位貴賓濟濟一堂。當天笑聲此起彼伏,歡歌笑語不絕,活動圓滿成功!我們的節目豐富多彩,開心遊園會、卡拉OK、趣味遊戲、猜燈謎、音樂、歌舞表演,還有豐富午餐傳統美食會和抽獎,並頒發70多個獎項,下午放映電影《一念無明》。參與者來自整個SF灣區 - 舊金山,Contra Costa縣,San Mateo縣,Alameda縣,Santa Clara縣......以及Sacramento和Los Angeles的代表。頒發的年度獎項包括:最佳康復者獎、最佳義工獎、最佳「家連家」講師獎、最佳媒體工作者獎、最佳贊助支持獎、最佳立法委員獎、最佳互助組組長獎、服務社區終身成就獎。
謝謝所有來賓!感謝所有台前幕後為這場盛會無私付出的義工朋友們!
謝謝加州眾議員朱感生先生和Fremont市高敘加市長,Fremont學區委員會主席邵陽先生為我們整個NAMI華裔志願者團隊頒獎,我們感到驚訝和榮幸之餘,將繼續為社區奉獻和奉獻,鼓勵和激勵他人進行自我教育,並加入持續改善心靈和身體的運動中,實現幸福健康有意義的生活。
感恩大家...
祝福您和您的家人新春大吉,狗年賀旺來! !給您拜年了!祝愿每個人都健康和平安喜樂。衷心感謝彼此的互助和整個NAMI華裔社區。以下和大家分享我們當天歡樂的場景,希望您能感受到熱情洋溢的氛圍。祝福到場的和未能到場的每一位朋友:新春愉快!全家安康幸福!吉祥如意! !
我們恭祝您有一個健康,繁榮的一年!狗年行大運! !
美國華裔精神健康聯盟 敬上
The Chinese New Year of the Dog will start on Feb 16, 2018. Over 170 NAMI Chinese members and volunteers gathered in Fremont, California on January 20th and celebrated the Spring Festival with delicious foods, Music, Performance, Karaoke, fun Games, Lantern riddles. The participants came from the whole SF Bay Area - San Francisco, Contra Costa County, SanMateo County, Alameda County, Santa Clara County....and also the representatives from Sacramento and Los Angeles.
Our deepest gratitude to Assemblymember Kansen Chu, Mrs. Chu, Fremont Mayor Lily Mei and Fremont Unified School District Board President Mr.Yang Shao! Thank you so much for the beautiful award certificates you prepared for us! So much genuine care and concern shot from them and electrified all of us! The only way we can repay your kindness is to work even harder, our entire team of Chinese NAMI volunteer workers, to better serve our community, We are surprised & honored. We will continue our contribution & dedication towards the community. We encourage & inspire others to educate themselves and come to join the continuous movement towards better Mind & Body to achieve happy healthy meaningful productive life. Especially the mentally challenged brethren and sisters, a cause you have always espoused.
Thanks and thanks and thanks….
We express our sincere gratitude to each other and to the entire NAMI Chinese community. We hope you can feel the wonderful vibe. We hope you have a healthy, prosperous year!
點擊下面圖片觀賞我們的YouTube視頻: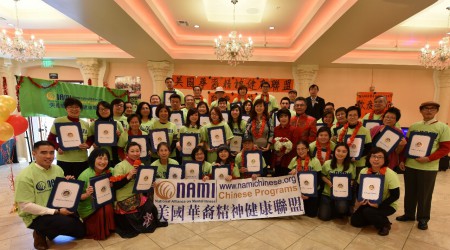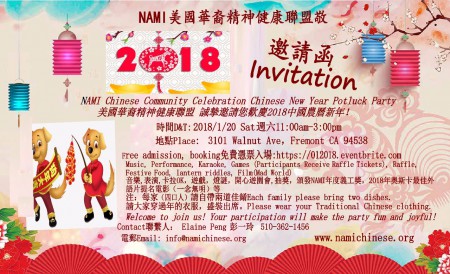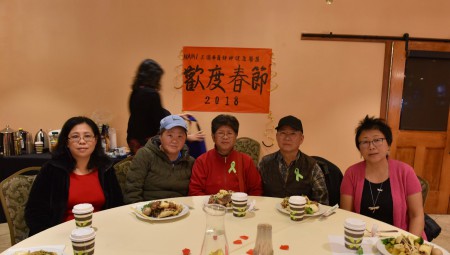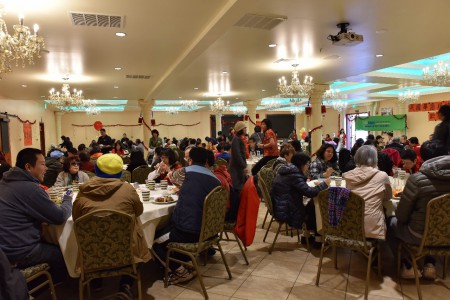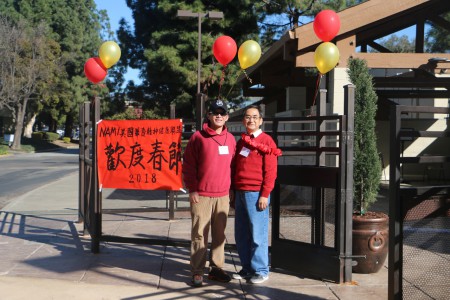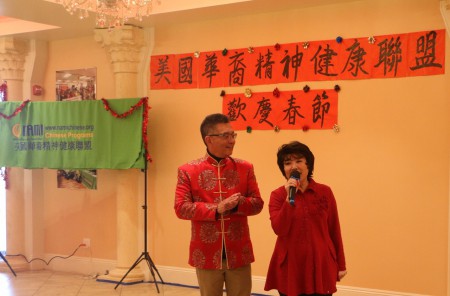 Photo and video credits: Josh Qin,Denny Wu,Rose,Huiying Lin, Sophia Cheng, and Elaine Peng