慶祝美國華裔精神健康聯盟NAMI ACS首次在加州NAMI年會成功舉辦研討會
2016年8月26-27日,加州NAMI年會在舊金山機場Burlingame Marriott Hotel伯靈格姆.萬豪酒店召開。華裔精神健康聯盟這次共有12位義工參與幫忙。
27日下午,美國華裔精神健康聯盟NAMI ACS首次在加州NAMI年會舉辦一場別開生面的研討會。
主講人為:Elaine Peng、Crystal Yuan、Andrew Shu
以下是研討會的信息:
Title: "NAMI Chinese: It's time to step out and get together!"
"Mental illness in the Chinese community is very often a taboo. Describes the differences between Chinese mentally ill patient and family vs. other ethnics. After experiencing nearly a decade of community establishment, what has the Chinese community's mental health improved? What difficulties and challenges are currently facing by the Chinese community? Present NAMI Chinese's current programs and the future plans."
The workshop was successful and well attended. Many Affiliate presidents expressed interest our program.
研討會吸引了不少加州多個分部的董事會主席和高層參加。
下面鏈接是研討會的幻燈片。
和大家分享年會的盛況:
Elaine Peng, Shelly Ji and

Michael
Philip Yuan
Ting Xu
Elaine Peng and Tommy Shu
Philip Yuan
Tommy Shu
Andrew Shu,Shelly Ji,Ting Xu and Crystal Yuan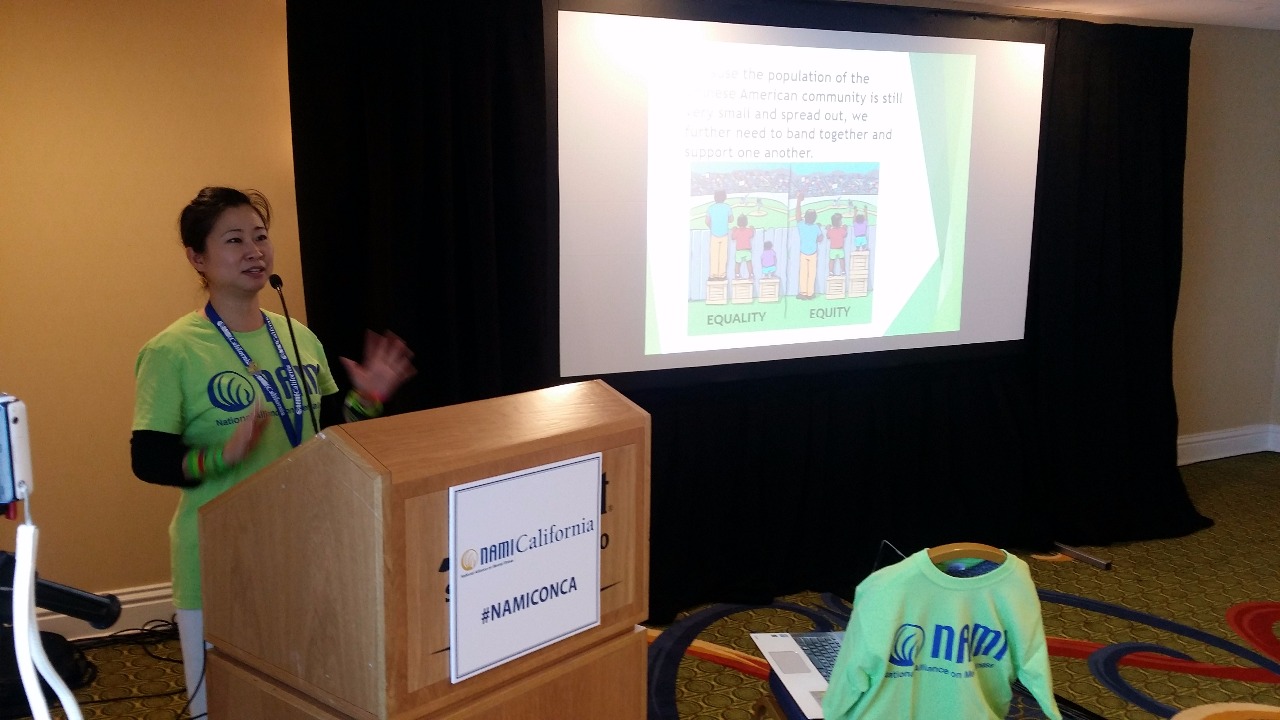 Elaine Peng, Crystal Yuan and Andrew Shu
Shelly Ji,Crystal Yuan,Elaine Peng and

Andrew Shu
Shelly Ji,Crystal Yuan,Elaine Peng and Philip Yuan
Elaine Peng and Gigi Crowder
Elaine Peng and

Rudy Caseres
Kenton Rainey and Elaine Peng
Ting Xu, Elaine Peng,Crystal Yuan,Shelly Ji and

Andrew Shu
From left to right:Catherine Lee, Sergio Aguilar-Gaxiola,Jessica Cruz, Guy Qvistgaard, MaJose Carrasco and Elaine Peng
Elaine Peng and CA Senator Jim Beall