The stigma's still going strong.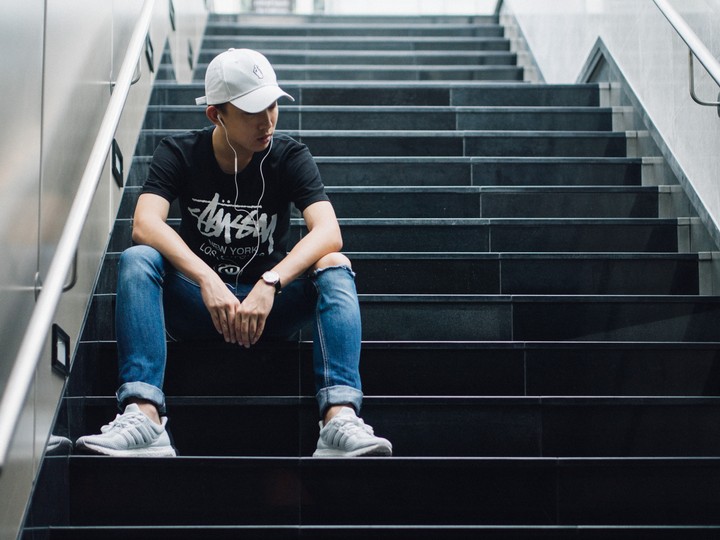 Goh Rhy Yan
When Elaine Peng, who came to the US from China 13 years ago, found out her husband died in a hotel while on a trip to China in 2012—she had no idea why. Her husband's family in China was hushed about everything; they even refused to investigate his death. Peng's husband drank a lot and police suspected it was an overdose because they found several bottles of liquor in the room. It wasn't until about much later that Peng found out he had bipolar disorder, which she feels fairly certain contributed to his untimely passing.
"I wanted to find out how he died, but the [mental health] stigma is strong," Peng says. "His family refused to tell everyone at first that their son died and they were still saying that he was still with me in the US. They wouldn't look into what the reason [was]."
When it comes to mental health issues, Asian immigrants are often silent. According to the National Latino and Asian American Study, Asian Americans are three times less likely to seek mental health services than white Americans. Only 8.6 percent of Asian Americans sought any type of mental health service or resource, compared to almost 18 percent of the general population. Aside from stigma, Asian immigrants sometimes face language barriers and lack of awareness about resources.
But Peng doesn't want to be silent anymore. After her daughter was diagnosed with bipolar disorder, she had to look into the family mental health history—that's how she learned her husband also struggled from this illness. She herself has struggled with depression and anxiety and wants to spread awareness about mental illness to other Chinese immigrants like herself—she now serves as the chair of the Chinese Community Services Committee of the National Alliance on Mental Illness (NAMI).
---
"If you seek help earlier, you won't have to go down such a dangerous path," Peng says. "We need more education on what mental health actually is and what mental illnesses are. This is the same as physical illness [in that it] needs to be treated."
Philip Sun, executive director of Asian Community Mental Health Services (ACMHS), says that one concern Asian immigrants may have is that others in their community or even potential employers will find out if they have mental illnesses. In addition, Asian refugees who come from countries with political turmoil are less likely to trust authority, thus refusing to trust or open up to a doctor. Because of this reluctance, psychiatrists at the ACMHS stress being sensitive to their patients' culture, which includes speaking their language or dialect. "All these little things either make one feel more comfortable or less comfortable," Sun says.
When Peng started seeking help, it was important for her to seek a Chinese-speaking doctor, as English is a second language for her and she wasn't confident that she could accurately describe her symptoms in her non-native tongue. She also cites cultural nuances that may seem strange and irrational here in the US. "Non-Chinese doctors are less likely to understand why my husband's family members refused to tell everyone that their son died [due to mental illness]. This is a major pressure for me," she says.
As a demographic, Asian Americans are often overlooked, partly because of the model minority myth. There's also what seems like an inescapable storm cloud of shame that lurks over the concept of mental illness, that it implies weakness or worse—that a person whose neurotransmitters are misfiring is not unwell but rather batshit crazy.
It's important for non-Asians to be aware of stigma in the Asian American community, says Valerie Jackson, clinical psychologist at University of California, San Francisco. Jackson does training on the stigma, not only for psychologists but also primary care providers.
"Asian Americans are much more likely to seek help [for behavioral health] through a medical provider," Jackson says. "They'll say something is wrong medically, like 'my heart is racing' or 'my stomach hurts' or 'I feel shaky.' They're more likely to go to a cardiologist when in fact they have anxiety. They're more likely to say they're feeling symptoms in their body than say, 'I feel depressed.'"
Kara L., a 27-year-old elementary school teacher in Los Angeles who came from the Philippines five years ago, recalls that when she first found out she had clinical depression, she didn't feel open about sharing it with her father. It wasn't until her third episode, when her father saw her crying endlessly at home, that she had to open up to him. "When I told him, the reaction was very different from what I thought it would be," Kara says. "He was supportive and said he had gone through depression. He asked if I was seeing a therapist and he even offered to help finance my therapist."
Still, there were aspects of seeking help that Kara struggled with personally. She only recently became comfortable with sharing that she's "going to therapy" instead of "seeking help," because before, she felt that therapy connoted that something was terribly wrong with her. She also noticed that when she confides to her other Asian friends or people from the Philippines, people often dismiss it. "They would say things like, 'oh, you need a vacation' or 'all you need is a good drink,'" Kara says.
Similarly, Peng recalls that when her doctor first told her she had depression, she felt angry, but after taking medicine, she realized she felt better. She's now been in therapy for two years, and helped her be a resource for others who seek help from NAMI.
"I felt like I should do these things, especially for my husband. We had a very good relationship," Peng says. "I felt a lot of hate towards myself, and I did not realize that it was mental illness. My daughter said that if she went to the hospital earlier, they could've saved her father because the psychiatrist asks about family history. Then it's possible that her father wouldn't have died."